---
5+1 darčekov, ktoré vyrobíte doma na poslednú chvíľu, no vyčarujete nimi radosť
Vlastnoručne vyrobené darčeky sú vždy najlepším spôsobom, ako potešiť najbližších.
Vianoce sú za dverami a nápady na darčeky nikde. Čo robiť, ak ešte nemáte nakúpené darčeky a obchody sú zavreté? Prinášame vám 6 typov na darčeky, ktoré môžete vyrobiť na poslednú chvíľu.
1. Scrub
Veľmi zaujímavý, pre mnohých neznámy vianočný darček. Mix cukru a medu, ktorý pomáha s odstraňovaním suchej kože alebo so zjemnením pokožky sa stal hitom v rôznych krajinách sveta. Najlepšie je, že sa dá vyrobiť aj doma. Stačí mať trochu hnedého cukru, medu, pridať balzam na pery a hotovo.
2. Vlastnoručne vyrobené poukážky
Stačí, ak máte papier, nožnice, lepidlo, ceruzky či fixky a veľkú predstavivosť. Isto sa vo vašom okolí nájde niekto, o kom viete, že si za celý rok zaslúži ocenenie ich tvrdej práce. Môže to byť mama, otec, priateľ alebo súrodenci. Predstavte si ich smiech, keď dostanú kupóny na masáž, luxusnú večeru či pár hodín ticha, a to všetko u vás doma. Je to naozaj veselý a kreatívny vianočný darček.
3. Darčekový košíček
Chvalabohu, že drogéria je stále otvorená. V drogérii sa nájde veľa zaujímavých kozmetických vychytávok, ktoré stoja za vyskúšanie, ako napríklad masky na čistenie pórov alebo očné masky, ktoré zabraňujú tvorbe kruhov a podobne. Potom stačí všetko pekne naukladať do maličkého košíčka, zabaliť, pridať mašľu a hotovo.
4. Pečený čaj
Verte či nie, táto pochúťka sa dá vyrobiť aj doma. Stačí iba vaše obľúbené ovocie, cukor, voda a škorica. Ovocie sa pokrája, uloží na plech, podleje vodou a posype cukrom. Počas celého pečenia sa párkrát ovocie premieša a keď je hotové, môžeme ho naliať do fľašiek od zaváranín. Skvele chutí a dokonale navodzuje pocit, že pijete punč. Vianočný darček, ktorý poteší a aj zahreje.
5. Záložka do knihy
Každý knihomoľ to pozná – nikdy nemá dostatok záložiek do všetkých rozčítaných kníh. Čo takto spraviť týmto utrápeným milovníkom knižiek radosť? Kníh majú dosť, a tak záložkou nič nepokazíte. O to lepšie, keď je veselá či ladí s ich obľúbenou knihou. Navyše, záložka nemusí patriť len do knihy, ale aj do časopisu či len tak na výstavku.
6. Mramorovaná šálka
Toto je vianočný darček, ktorý rozhodne vyrazí dych. Isto ste ju už videli a možno si aj želali takúto šálku vlastniť, preto vás rozhodne poteší, keď zistíte, že takáto šálka sa dá vyrobiť ľavou – zadnou aj doma. Avšak nemusí to byť len šálka, ale aj tanier, podšálka, miska či stojan na perá. Fantázii sa medze nekladú.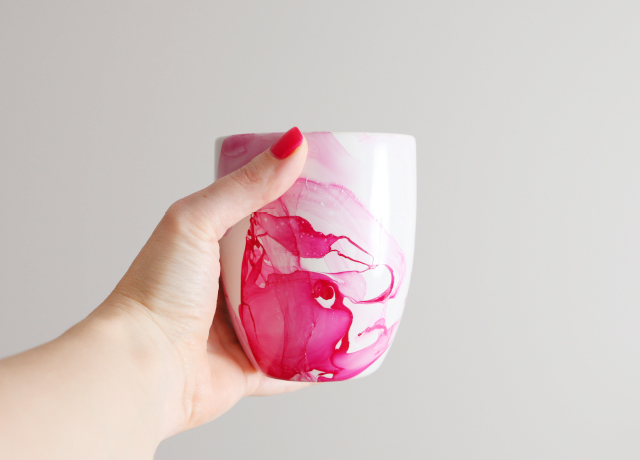 Nech už však dáte akýkoľvek darček, dôležité je, aby bol darovaný z lásky. Pretože to, čo darujeme z lásky, je vždy tou najlepšou voľbou. Užite si Vianoce pri tradičných rozprávkach, super hudbe alebo len v kruhu rodiny. Hlavné je, že sme spolu.
---
Možnosti čitateľa