---
TOP 10 slovenských a českých rapových albumov roku 2019
Napísal Erik Šiškana 13. februára 2020
Niektoré rapové albumy vystrelili v roku 2019 viac, niektoré zas menej. Vybrali sme desiatku najlepších podľa rádia Aetter.
10. Rap-Life: Epizoda 2 – MC Gey
Album inšpirovaný hrou Half-Life nás zaujal hlavne svojimi bizarnými textami. Suchý humor a blbé poznámky autora sú prepletené s údernými beatmi, pri ktorých budete neustále kývať hlavou. Špecifický prejav a výzor tohto rapera sú známkou toho, že neberie nič vážne a nemali by sme ani my.
9. Tempo – Idea
Obrovský vplyv UK sound-u, ktorý definuje hlavne tvrdá basa a striktný prejav, zasiahol aj tento album. Od zakladateľa Ty Nikdy Label by sme očakávali diametrálne odlišný štýl, aký nám v skutočnosti na albume Tempo naservíroval. Rýchle a úderné beaty nás dostali už pri prvom vypočutí a progresívny zvuk len dokázal, že v našej malej krajine máme výborných producentov.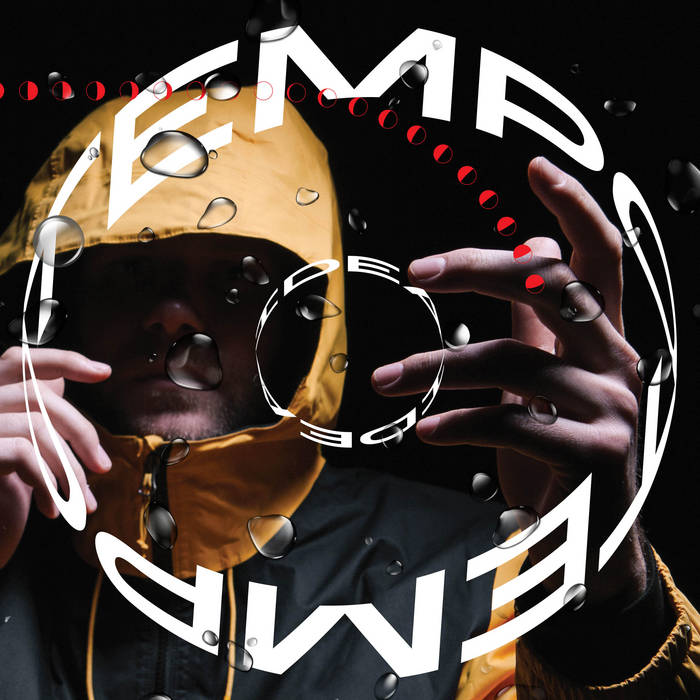 8. Dobrá Duše, Srdce Ze Zlata – Yzomandias
Neustála práca a instagramové upútavky nás len napínali, kedy sa dočkáme prvej informácie o vydaní nového albumu. Lepšie načasovanie si ani nemohol vybrať. Zvuk definujúci moderný rap, potvrdzuje to, že roky tvrdej driny a životné motto "nezaprodat se a vydělat cash" mali zmysel. Yzomandias dokazuje, že je "celosvětovej" a my mu to veríme.
7. Freeride 3 – Radikal Chef
Tretie pokračovanie ságy freeride nám vyobrazuje to, ako sa sám Radikal vníma, čo píše a čo žije. Jeho nosnými témami sú traplife, ženy, alkohol, kamaráti, sny, bolesť, úteky z reality a, v neposlednom rade, jeho najvernejší fanúšikovia. Dlhodobo jeden z najlepších predstaviteľov štýlu newschool posadil latku vysoko a my sa nemôžeme dočkať, čo nám Chef "navarí" v roku 2020.
6. Real Newz – Kontrafakt
Od pravdepodobne najlepšieho albumu, ktorý kedy uzrel svetlo v našich končinách, ubehlo už šesť rokov. Legendárny Kontrafakt nám ukazuje, že má stále čo povedať. Na albume si to svoje vie nájsť každý, či už fanúšik moderného rapu, alebo milovníci starej tvorby. Originalita, rozmanitosť, kreativita, technika a poctivý výber hostí, to všetko nám Real Newz ponúka.
5. 20 000 míľ pod morom – Martin Matys
Matys podáva svoje texty s takou ľahkosťou a pokorou, že by ste neverili, koľko bolesti a utrpenia sa v nich skrýva. Je dôkazom toho, že nie vždy sú veľké čísla známkou kvality. Pre masu je síce neznámy, no pre milovníkov úprimného, niekedy až priveľmi surového rapu, je Matys to pravé orechové.
4. XYZ – Samey
Človek, ktorý sa v roku 2013 pokúsil trackom Rap&Móda priniesť na Slovensko newschoolový zvuk, teraz patrí medzi 10 najlepších umelcov roka 2019. Mnohými v minulosti označovaný ako hlas generácie, teraz suverénne dokazuje pravdivosť tohto výroku. Moderný zvuk albumu definuje to, ako bude najbližších pár rokov znieť rap na Slovensku.
3. Černobílej svět – Viktor Sheen
Jeden z najočakávanejších albumov minulého roka bol nepochybne Černobílej svět. Melodické linky a atmosféra celého albumu boli v čase, keď album vyšiel, pre mnohých ako droga. O tom svedčia aj čísla najznámejšieho tracku "Až na měsíc", ktorý má momentálne skoro 14 a pol milióna zhliadnutí na Youtube.
2. 2086 – Pil C
Ako už sám Pil C avizoval pred vydaním, ide o najdepresívnejšie dielo, aké kedy vydal. Preto sme aj očakávali oveľa striktnejší a agresívnejší prejav, ktorý bude opisovať to, čo posledné dva roky prežíval po vydaní albumu VRHEKUT. Dokonalou ukážkou je track Peroxid 3, ktorý je pokračovateľom úspešnej série pesničiek opisujúcej politické dianie na Slovensku.
1. Gauč Storytelling – Gleb
"Vieš čo je horšie ako tvoj rap? Hmm. Nič!" aj toto je jeden z punchlinov, ktoré vás budú sprevádzať umeleckým dielom. Sídliskový pankáč z Ružinova priniesol voľné pokračovanie albumu Lavička Pimpin, v ktorom opäť opisuje príbehy zo života. Unikátny štýl, ktorý na Slovensku robí v dnešnej dobe málokto, sedí Glebovi už nejaký ten rok. Na väčšine produkcií sa objavil jeho dvorný producent Komander, ktorý vás svojimi atmosferickými beatmi pohltí.
---
Možnosti čitateľa